Win up to €250.000 euro prize money in the Fortune Campaign for Babes!

Join the Fortune Campaign especially for Babes with your Patcards Link Page! DOn't got a Patcards Link Page? Click here!
(Patcards is a Free Link Page with many colorful themes especially for Fantasy Babes!)
You can win a Fortune of Fans, Fame and Prize Money up to $250.000!
Watch movie to learn more!
Is this for real?
In prepartion of the release of Patboy Card Game producer.gio a.ka Captain Galaxy has decided to sell his house for over 1.000.000 when he has collected 100 Babes of Good Fortune. With this money and the collected money from fans he will pay the Babes of Fortune to be part of his upcoming Game "Patboy Hustler"
Visit the website of Captain Galaxy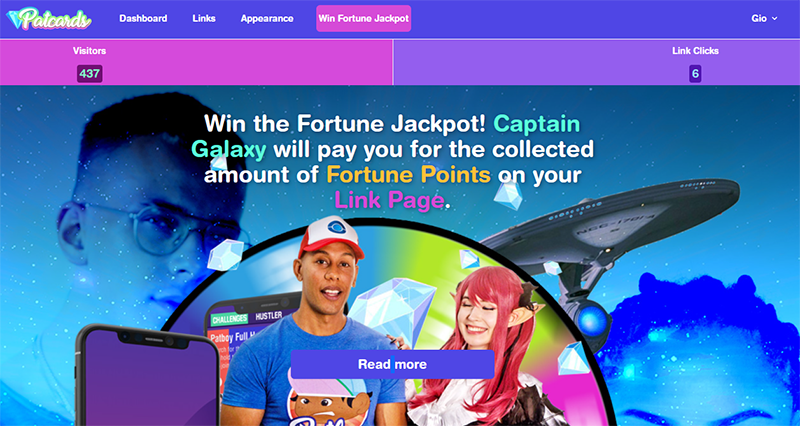 Click the "Read More" button and enter your Unique Fortune Code in order to join the Fortune Campaign with your Patcards Link Page. We advice you to completly fill in your Patcards Link Page details in order to improve the chances of joining the Campaign!
* In need of a Unique Fortune Code? Sent a message to Captain Galaxy or Pikachu Galaxy on Instagram!